Oahu Island also known as "the Gathering Place  is the third largest  of the Hawaiian Islands.
---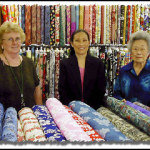 They're more a fabric and notions shop than a "Quilting Shop"but for me they are the best place to shop for Hawaiian quilting fabric and what I really like about Kaimuki Dry Goods is the Customer Service.  Helpful and knowledgeable. This is everyone's favorite place to shop.

Kaimuki Dry Goods Ltd

1144 10th Avenue

Honolulu, HI  96816-2442

---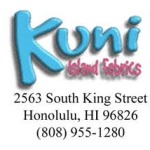 Small shop but they have a great selection of fabric.  I love this store because they have an expert and friendly staff.  They also offer a variety of classes.
---